Challenge
Educate
Inspire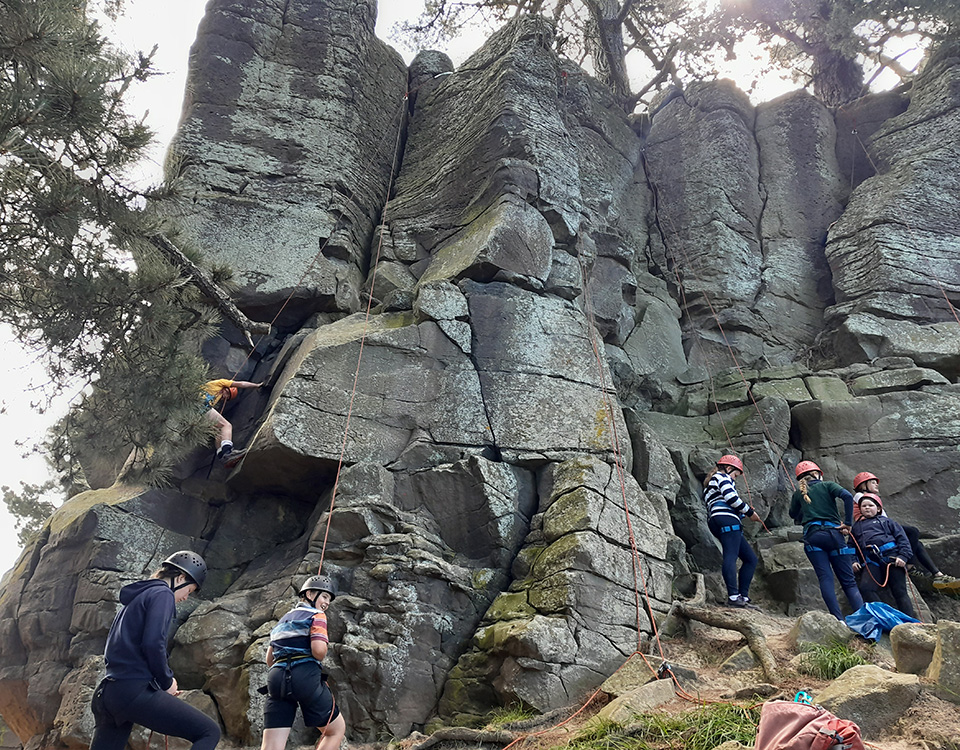 Welcome to the
Peel Forest Outdoor Centre
Peel Forest Outdoor Centre is a non-profit outdoor education provider located next to Peel Forest Park Scenic Reserve in South Canterbury, adjacent to the Rangitata River and at the foothills of the Southern Alps.
We provide safe, high-quality outdoor education opportunities for people of all ages and abilities. Our programs are designed to educate, challenge and inspire.
In an increasingly digital world spent inside, we are motivated to create unique experiences to challenge people to get out & be enriched by the great outdoors that is uniquely New Zealand. We are proud to have developed the confidence and skills of many of our clients and are humbled by the positive and supportive feedback we receive.
Intro to Outdoor Rock Climbing
Gold Qualifier Adventurous Journey
Gold Practice Adventurous Journey
Silver Adventurous Journey
Bronze Adventurous Journey
Women's Adventure Race Training
Grade 2 Kayak Certificate Course
School Holiday Programmes
Matt Simonsen, EOTC Coordinator – Waimate High School Camps
"All activities are well organised and staffed with friendly instructors that know how to interact with secondary school aged students. The Eco Lodge is a great facility, that the students enjoy staying there – especially making pizzas in the outside pizza oven."